Stuffed Animal Storage Bean Bag Chair Cover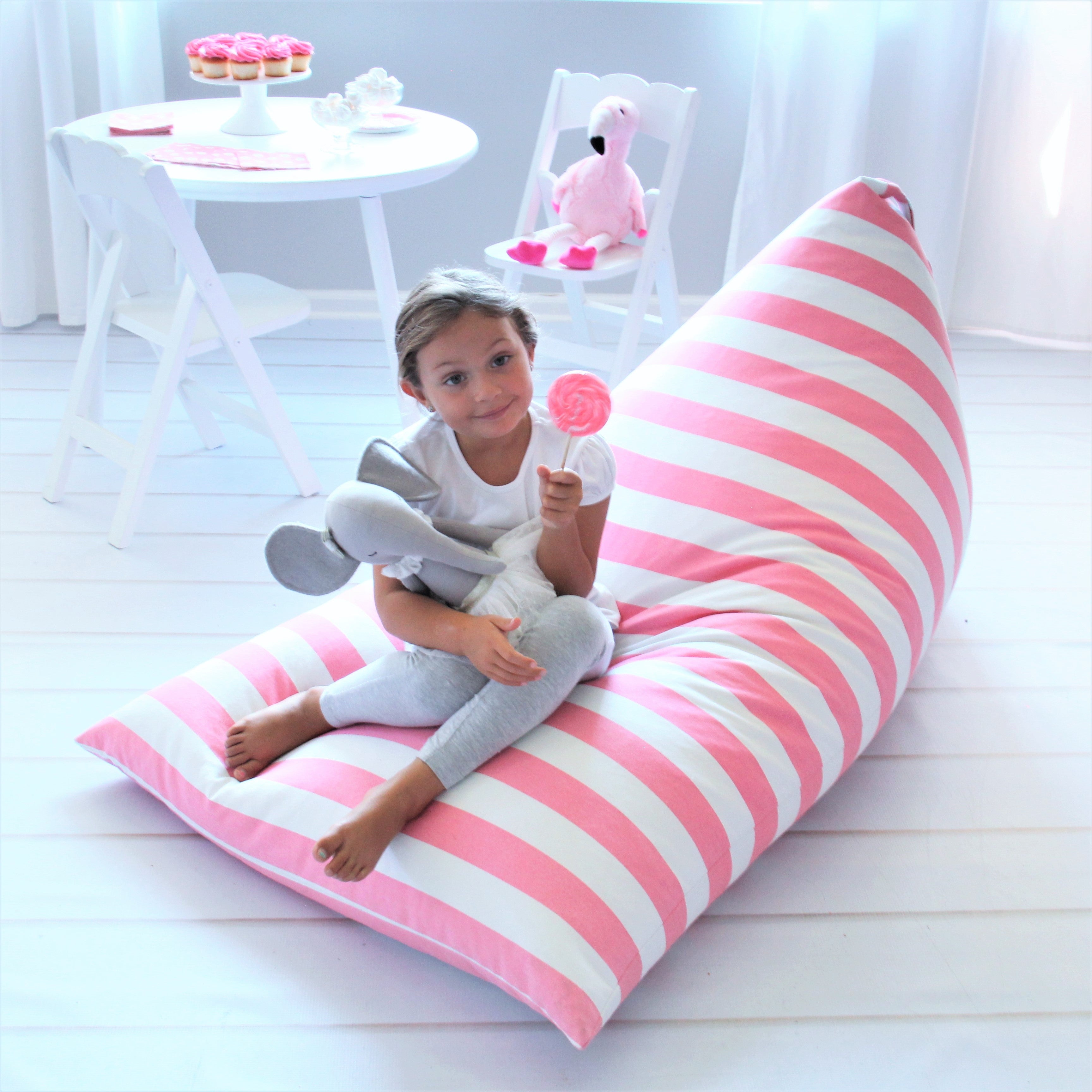 Stuffed Animal Storage Bean Bag Chair Cover
Specs
EXTRA LARGE BEAN BAG COVER FOR STUFFED ANIMAL STORAGE - No more stuffed animals all over your house! Stuff this stuffie seat with giant teddy bears or small plush animals. It is truly an oversize toy organizer, instantly stores and cleans up all the flurry friends from your living room, kids room or bedroom. Please note it is a beanbag cover only;
SUPER FUN & COMFY SEATING - Perfect alternative to stuffed animal hammock, the typical toy storage organizer. Storage for kids' toys have never been more fun and interesting because it can be doubled as bean bag chair as extra seating, or a floor lounger for reading, watching TV or play games, or extra seats when you have guests;
JUMBO FLOOR POUF FIT FOR TODDLERS/TEENS/ADULTS - With its extra-large size, 50"L x 30" W x 35" H, this comfy toy bags is so big that it fits great for all ages. Kids love them because they get to keep all of their flurry friends in one place (fit about 100 stuffed animals, 200L capacity). Adults can sit in it with back supported;
DURABLE QUALITY & SAFETY TESTED FABRIC - We sourced best cotton canvas fabric for maximum durability. The fabric is both HYPOALLERGENIC and FLAME RETARDANT. From double stitched seams to metal zippers, we've tested again and again till we get the best result. This beanbag cover BLE and DRYABLE;
PERFECT GIFTABLE DESIGNER ITEM - Which little toddler doesn't have hundreds of stuffed Unlike other gifts, this toy bag will delight both the kids and moms, the kids will have fun to organize and stuff the bean bag, use it as a stuffie seat, the mom will get her clean and spacious house back effortlessly.
This is a "two in one" gift for little kids, a cute bean bag chair for sitting and stuffed animal storage bag, perfect solution for toy organizer that pleases both kid and mom.
Made of 100% premium flame-retardant cotton canvas, with its heavy weight and density, this bean bag cover means maximum durability. It is a giant stuffie seat that will hold 200L capacity, i.e., about 100 regular size stuffed animals (measures 50" l x 30" w x 35" h, a truly oversize toy bag). No more stuffed animal all over your house. This jumbo floor pouf is so big, you can even stuff any blanket, pillows, clothes to make space for your closet. With its size and puffiness, it fits great for kids, teens and adults for watching TV, reading, playing games.
Need help with sizing? Have a suggestion or feedback? Let us know! Submit your question using the form below and we will get back to you!